Being in a fast-paced working environment, RJW Associates knew the importance of accessibility and functionality in their office space. A renovation to modernise their outdated furnishings and increase layout efficiency was essential. Besides overcoming these hitches, a limited time was set to ensure minimal interference of the business' operation.
Key Features Of this Build
Space Planning
Functional Assessments
Office Access & Security
Project Management
Lighting Installation
Full Furniture Installation
Office Lighting Installation
Electrical Data Cabling
Equipment Supply
Design & Documentaion
Office Signage & Graphics
Office Flooring
As the client's wish was to incorporate contemporary design while fostering a collaborative working environment, an open layout with a seamless touch was proposed. We utilised glazed partitions to sustain some privacy yet still allowing natural light to flow in.
A customised layout and intricate joinery was the key element in our build to accommodate as an inviting kitchen space for staff. Mounted acoustic panelling and modern suspended lighting ran throughout to complement the space's modernistic style.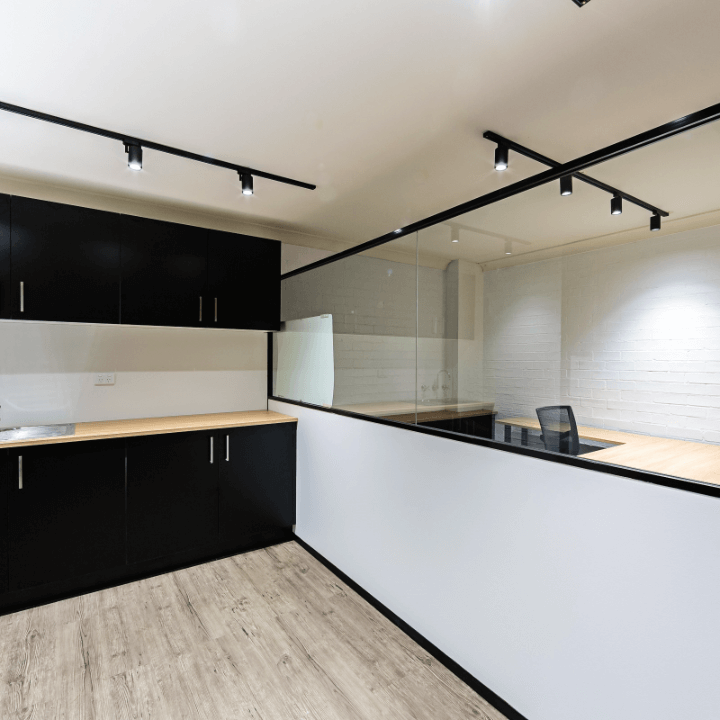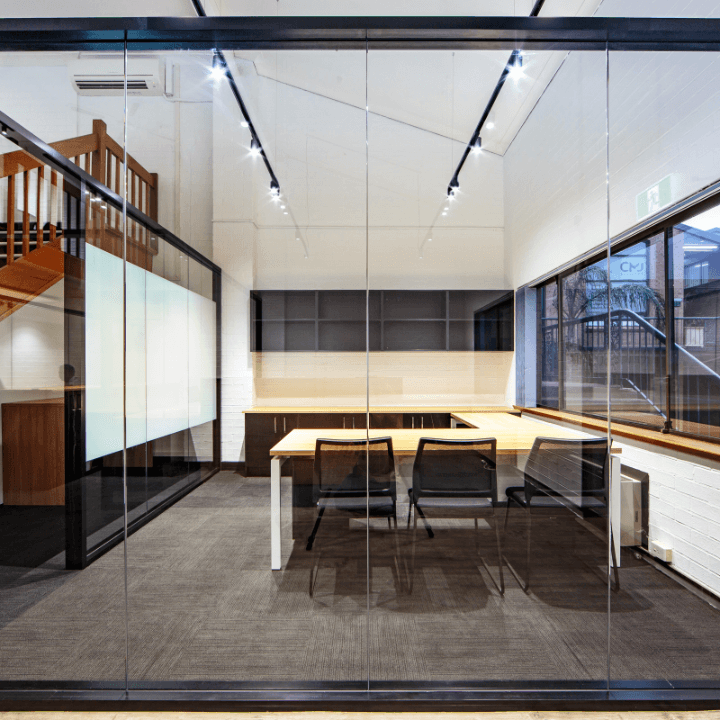 In no time stretch and disruption, we transformed the once traditional-looking office into a functional yet futuristic space. Fresh new flooring of carpet and vinyl were associated to segregate individual spaces adding a professional touch and a unique outcome.