Built to make a real difference for real farmers, Agriwebb produces class-leading tools for individual livestock management. We've been given the opportunity to optimise and revitalise the office. By designing the right layout, we leverage a combination of natural light and a high ceiling to uplift the ambience of the office.
Key Features Of this Build
Space Planning
Functional Assessments
Office Access & Security
Project Management
Lighting Installation
Full Furniture Installation
Office Lighting Installation
Electrical Data Cabling
Equipment Supply
Design & Documentaion
Office Signage & Graphics
Office Flooring
For this fitout, we took the time to understand the company and its values to create a working environment that is both healthy and effective. To accomplish this, we opted for a bright and open layout design. This meant removing outdated cubicles that were no longer in style and hampered productivity. We also took advantage of the office's beautiful natural lighting by installing glass partitions, slitted walls and making the most of the office's large glass windows.
High Quality Office Furniture
In our tailored solution for AgriWebb, we used high-quality office furniture throughout the project. Wooden floors in contrast with the premium feel of the steel frames evoke sturdy practicality to the space and help us achieve the ideal office furniture fitout.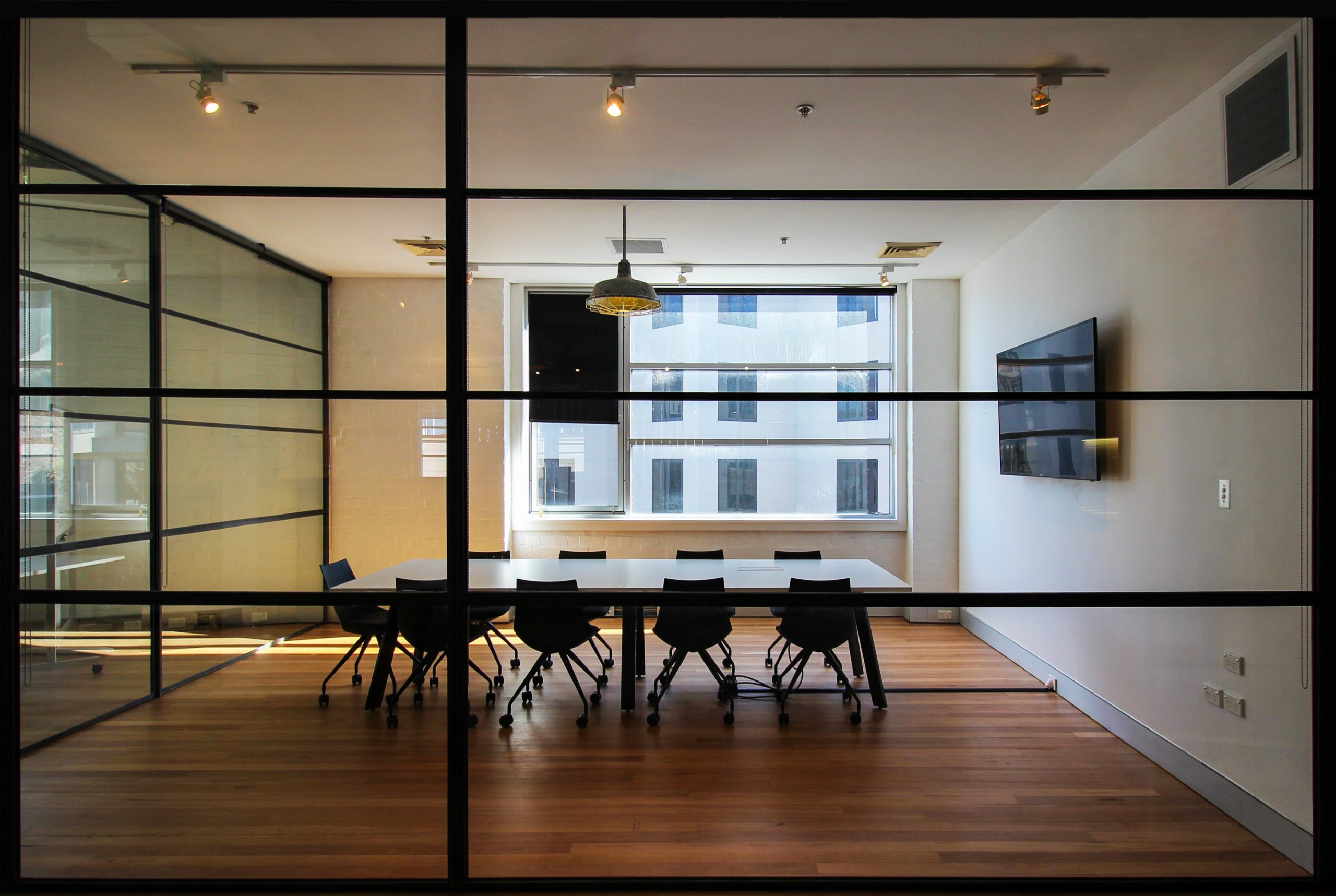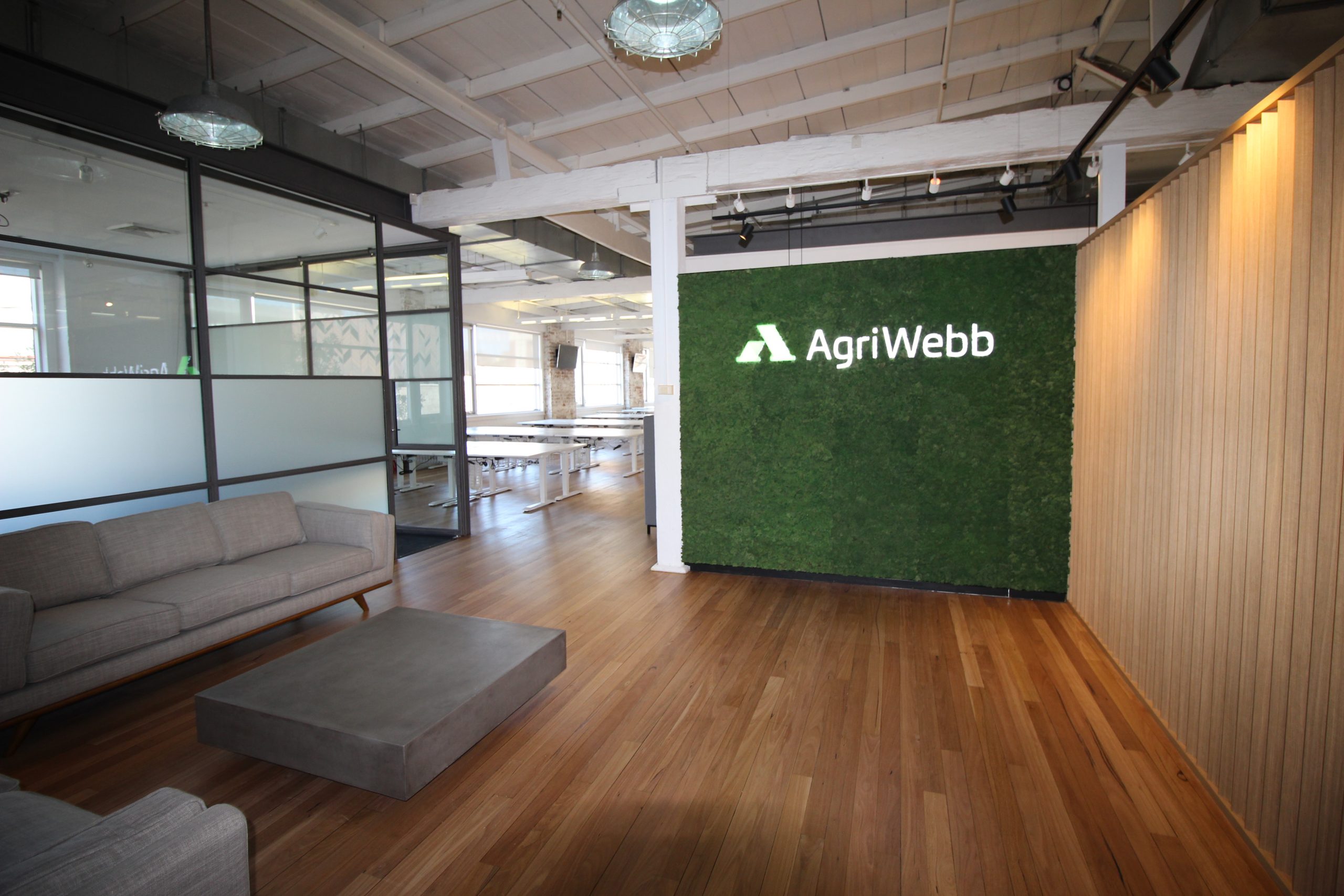 A wall garden is a great way to create a stunning and eye-catching entrance that will impress clients and guests, whilst creating a welcome entrance for your team. This feature wall was perfect for AgriWebb as it represents their connection with nature.