Office space design can be used by businesses to make a statement about their brand, culture and philosophy. Well-designed office spaces display a relaxed environment that inspires creativity and encourage a productive and positive corporate culture.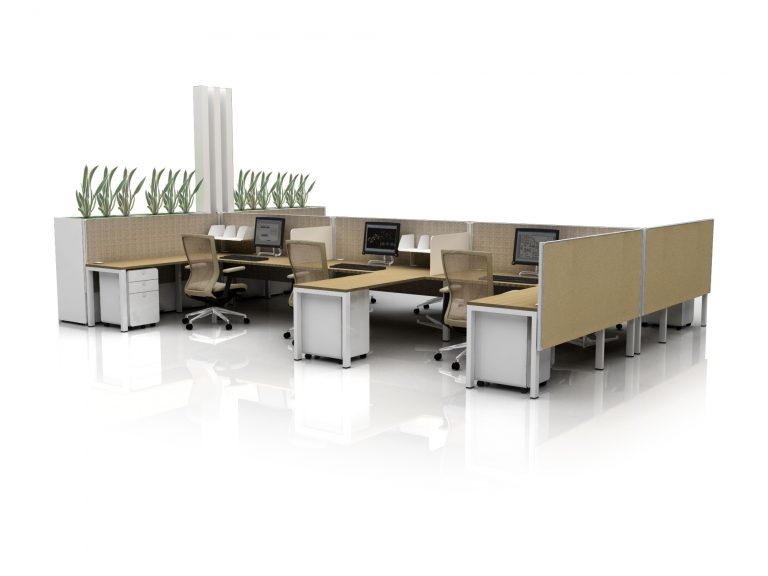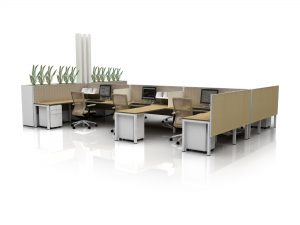 Old fashioned corporate offices with bare grey walls, dated technology and fluorescent lights, do nothing to encourage positive productivity; rather, it breeds tension and stress. 
Modern companies like Google, Facebook and Box understand the need for relaxed, colourful and inspiring work-spaces that are conducive to creativity and productivity. They have designed inspiring spaces and areas for relaxation, with games and interesting structures, where their employees can unwind and de-stress. 
Creating a great office space can be a source of pride for employers. This creates a strong attraction for new talented recruits. In today's world, creative and talented individuals are much more discerning regarding their work environment. This means that modern workspaces need to be planned in such a way as to attract, engage and retain the best employees. 
Today, a company's success is in large part determined by the quality of their office space and the extent to which it allows employees to connect and collaborate with each other, with clients and other stakeholders. 
Designing such a workspace requires that certain critical elements be taken into consideration:
1. Employees need space to express themselves to get their creative juices flowing. 
Humans connect emotionally to their work environment and therefore employees need a workspace that reflects who they are. This includes the freedom to display personal items, such as photographs, awards and objects of personal interest in their office space. The space also needs to be comfortable, well-lit, with excellent acoustics and good ventilation.
2. Employees thrive in socially conscious work environments.
From organic food to hybrid cars, today's employees are more conscious than ever regarding the health of the environment and are very aware of their carbon footprint, and the type of message they are projecting to the world. To attract the best employees to your business, your office design must align with an environmentally friendly mission.
3. Employees enjoy working in an office that has been designed to match the type of work that is being done. Far more than simply supplying individual and communal spaces, workspaces have to be created with zones that match the type of projects employees are involved in. For example, zones where employees can brainstorm ideas, think-tank rooms, practical hands-on zones, or whatever matches the requirements of the tasks they undertake on a daily basis.
4. Employees need modern technology as a priority. 
Today modern technology is not only a given, but considered to be a part of and an extension of an employee. A well designed office must be equipped with all the technological gadgets employees need to successfully do their job. 
Workspaces should include proper connectivity and user-friendly communication systems to support a technologically driven workforce.
Planning and Managing Workspace Strategically
Traditionally the initial investment of building or renovating an office space was the only consideration for many companies. They thought of offices purely as a necessary cost of doing business. 
However, the value of an office space can be seen as a return on investment that can be achieved when workspaces are planned and managed strategically. 
Businesses are beginning to realize how office design impacts employee productivity and performance, which goes way beyond simply placing a desk and a chair in an office. When designing an office, factors such as employee satisfaction, access to the right tools in the right place, and other social and human factors, should be taken into consideration.
Getting down to basics.
The first thing to do is to assess the amount of space you will actually need and find ways to maximize the existing space.
The next important thing to do is to have a building assessment and building evaluation done from an interior architectural perspective, which will take items such as infrastructure, lighting, and air conditioning systems into consideration.
Discuss your ideas with other colleagues and if possible include employees who will be able to give you valuable input regarding their requirements.
Finally, let fitout professionals do the actual renovation work to avoid wasting time and money and becoming dissatisfied with the results.
A well designed office will encourage staff to want to come to work and be more productive. Eliminate noise, provide adequate ventilation and proper lighting in a beautifully designed environment, and you will have happy employees.