Icon Construction is one of Australia's fastest-growing construction companies. They are committed to providing high-quality, cost-effective property development and construction services. One of the challenges Office Fitout Group encountered with this project was converting a traditional office design into a modern, stylish workspace while remaining true to our client's beliefs.
Key Features Of this Build
Space Planning
Functional Assessments
Office Access & Security
Project Management
Lighting Installation
Full Furniture Installation
Office Lighting Installation
Electrical Data Cabling
Equipment Supply
Design & Documentaion
Office Signage & Graphics
Office Flooring
We eventually gained our client's trust through our combined efforts of planning, analysing, designing, and a lot of brainstorming. We integrated prominent and bespoke touches while keeping the space looking sleek, as per our client's request for a modern yet conservative style that matches their fundamental principles.
Bold detailing, which portrays our client's core values, is complemented by smooth flowing lines, which reflect flexibility and innovation. Each of these aspects come together to create a stunning visual that is befitting of our client's reputation and prestige. With Office Fitout Group, we guarantee that every solution we present to you will be made of high-quality materials that are stylish, long-lasting, and very usable.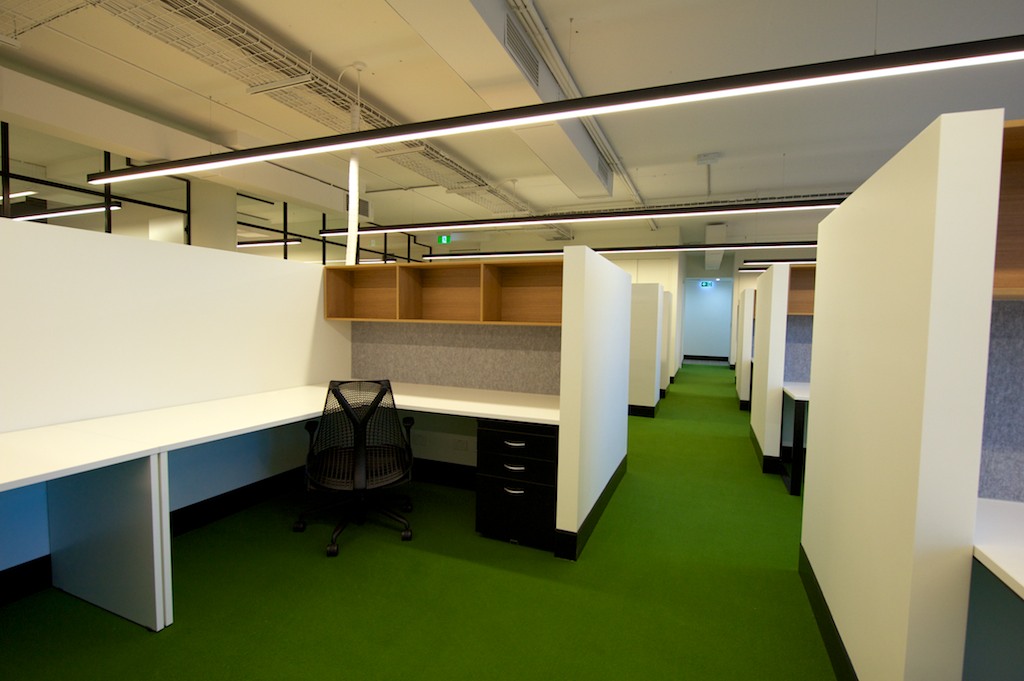 Office Fitout Group designed an appealing modern workplace design with the customised interior fit-out, taking inspiration from the newest ergonomic office design trends. The flow and interconnection through the corridors and rooms were our main priorities, with each section's purpose in mind. We believe that a more efficient workplace layout and circulation will have a significant impact on employee morale and productivity.
Need A Complete Office Fitout?
Receive a FREE Design, Measure & Quote. We'll take care of everything!